By Julie Young
With no races or events on the calendar, how do you stay mentally and physically motivated to train?
For most of us with demanding personal lives, cycling is more than just fitness, it is a lifestyle. It provides balance to busy lives, a sense of community and invaluable mental health. For others, races and events provide a goal and focus for training. How do you find the motivation to train when the motivators are removed?
First and foremost, it's about mindset.   Mindset is a strong influencer on motivation, negatively or positively. I caught up with World Tour Pro, Neilson Powless about how he is staying motivated to train. For Powless, this is not a set-back, but an opportunity. He says, "First after seeing the restraints my teammates in Europe are under, I am just grateful for what I can do, and the ability to be outside riding my bike."  Nelson has mentally reframed the situation, being grateful for and focusing on those things he can do, vs fixating on those things he cannot do.
Neilson finds this time a refreshing change from the normal race schedule, "I am actually excited to have time to work on those areas of performance, that I need to improve to be the athlete that I want to be.  You have to love the process right now versus focusing on race result goals."
Take a tip from Neilson, go back to basics and remind yourself why you do it? For the love of it and feeling of exhilaration? Escape from the daily grind? Time to invest in yourself? For once in our busy over-scheduled lives, many of us have time on our hands. Use this time to invest in improving those areas of your fitness that need attention. Keep challenging yourself, learning and improving.
Strategies to motivate training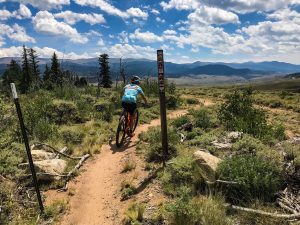 With no definite races on the calendar, training is a hybrid combining endurance base, strength and intensity.
For endurance work, one of the objectives is to keep the training fun and inspired. Reverting back in some ways to base training allows for more mental and physical variety. For my clients, I include long adventure rides, dirt or road and encourage them to try a new variation of a route on every outing. I have clients who are creating their own challenging epic routes, and now that restrictions are easing, gathering friends to join them. I also include a variety of endurance like trail running, hiking, paddleboarding and open water swimming into training now.
Powless is trying to do at least three days a week of stability work, similar to what he does in the off-season, "I am also capitalizing on this time to include more strength, explosive power and stability in the plan, than I would under normal circumstances."    It is tricky at the moment without access to gyms, but you can be creative to achieve improved strength and power objectives. For example, in lieu of heavy weights, we manipulate the tempo of the lift, and significantly slow down the eccentric part of the movement and perform exercises to failure. And plyometrics, using just body weight, are effective to improve the rate of force development.
For intensity, Powless says, "I am working from a more general training plan right now, with focus on improving threshold, 5min and one-minute power and I will also use this time to mimic specific race situations in training."
Zwift and Strava are a great way to maintain intensity and keep it fun.  These training tools can intermittently replace a regular interval session.
Zwift racing is a valuable way to get feedback on your fitness and feel encouraged that your hard work is paying off as well as identify weak links in fitness that need attention. This helps fine-tune training and motivates more purposeful training. It is also valuable to let others push you out of your comfort zone and remember what it is to mentally and physically deal with the unpredictable and spontaneous nature of racing.
Chasing Strava segments is another way to spice up the training plan. We can achieve the same objectives as we do in intervals by chasing different lengths of segments, for example – short 30sec- 2min to improve anaerobic capacity; 2-6 min to improve aerobic capacity; and 6 + min to improve threshold. On these workouts, change up the terrain – chase some flat to rolling, and some climbing sections.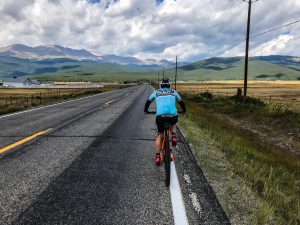 Suggested Weekly Training Plan
Monday: Strength session
Tuesday: Speed and power day with short efforts; or sprint workout on Zwift
Wednesday: Threshold workout on climbs, or chase Strava KOMs/QOMs
Thursday: am – Shorter endurance, trail run or ride; pm – plyometric session
Friday: Day off or online yoga
Saturday: am – Zwift fast paced group ride or race on flat to rolling terrain; pm optional endurance hike or bike
Sunday: Endurance adventure ride
`
In the coming months, we may be back to our busy American lives, I wonder if many of us will wish we had this luxury of time back. Mindset separates the best from the rest, so capitalize on this unique time, don't waste it and wish it away.